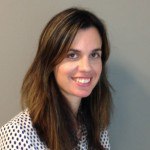 Fertility Support - RMACT's Melissa Kelleher, LCSW, Shares Her Views
Fertility Support at RMACT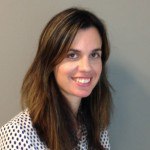 I was lucky enough to sit down with one of Reproductive Medicine Associates of Connecticut (RMACT)'s newest team members, Melissa Kelleher, LCSW. She will fit in beautifully. She's bright, funny, compassionate and more. After meeting, she was kind enough to answer the following questions about her approach to fertility support. If I left anything out that you might like to know about Melissa, please let me know. I'll be glad to ask her.
Welcome Melissa, we're so glad to have you! ~ Lisa Rosenthal
Q & A with RMACT's New Fertility Counselor

1. What brought you to RMACT? I felt strongly that I wanted to work in a fertility practice that understands the psychological impact and stress of infertility on their patients. Working with a fertility practice that supports and values developing and incorporating psychological support services for their patients was a goal for me. Dr's Leondires (Medical Director of RMACT), Richlin, Hurwitz, Murdock and Williams and the entire clinical team are unique in this respect and fully support this aspect as part of a patient's comprehensive treatment.

2. What interests you about working with fertility patients? Patients often feel alone and isolated, even among their friends and family who may be unable to provide them support at a time that they need it most. I want them to know that there are resources and help out there that can get them through this very difficult time.

3. Do you feel that infertility patients have special needs? Yes. Some men and women dealing with infertility report the same level of stress as those who have cancer, HIV or heart disease. People going through fertility treatment deal with a loss of control over their bodies as well as a disruption in their life plans. Infertility treatments take you on a roller coaster ride of emotions and patients can be at an increased risk for depression. Patients can benefit from individual, couples and group support during this time.

4. What would be some warning signs that I might need to see you and get some help? Every patient is unique in how they deal with their emotions during this time. Some patients are able to find the support they need from their spouse or a family member. Some patients are able to utilize coping skills to pull them through. However, I do find that many patients need additional support as they become more involved in fertility treatments. Some of the more frequent reasons I see patients are when they are dealing with failed cycles, miscarriages, difficulties making decisions and more regarding treatment options. I often see patients as well, to assist when their stress is spilling over into their relationships with their family or friends or affecting other areas of their life.

5. Do you accept insurance? Yes, please check with your individual insurance carrier to check your coverage or ask your RMACT finance team member.

6. I was brought up to believe that I should handle things myself so why would I need a therapist? Sometimes there are points in your life that you will need "extra" help to get through a difficult time. It's not a reflection of a weakness that can't handle it on your own and it's not something that you should just "tough out". We all deserve the help when we need it.

7. My spouse /partner feels its unnecessary for me to come see you. What should I tell them? I don't want to stereotype all men and women. Having said that,I do see many men deal with emotional issues in a different way then women. This does not minimize what he is going through but he may feel that he is able to deal with it on his own and assume that you should be able to do that too. He may feel like you can rely on him for support. For whatever the reason, I'd like to encourage open communication between of the two of you in how you are feeling and to express to him that at this time you need additional support. You can ask him to join you as well as you are both in this together! Good point!!!

8. I feel like I'm going crazy with fertility treatment. Is that normal? YES! Fertility treatment can become all encompassing. At times it may feel like there is a big weight around your neck or a pit in your stomach as you are waiting for the results of your pregnancy test. It is important to have a strong support network of friends and family or to get involved in a support group with other people who are going through the same thing as you.

9. Everyone around me is pregnant. All I want to do is cry and avoid them. My partner thinks I'm selfish. How can you help with that? It's a normal and common reaction to be upset when it seems that everyone around you is getting pregnant but you! Of course you would like to be happy for them but it's not easy when you are coping with infertility yourself. I could help you feel less guilty or selfish about it by developing coping mechanisms you can utilize in your everyday life when you are confronted with situations like these.

10. My mother, sisters and friends all want to help. Usually I talk to them about everything. I really don't want to share this. What should I say that will help them understand that I don't want to lie and I don't want to talk to them? If you feel that you can't talk to them face to face, you can write them a letter explaining why you need to distance yourself at this time. You can tell them that when you are ready you will reach out to them. Please also keep in mind that you should balance the need for privacy with the need for social support. You may also want to designate a friend or family member as a spokesperson who can be the one to tell your circle of family and friends any updates when the timing is right.
Lisa Rosenthal's Google+
About Lisa Rosenthal
Lisa has over thirty years of experience in the fertility field. After her personal infertility journey, she felt dissatisfied with the lack of comprehensive services available to support her. She was determined to help others undergoing fertility treatment. Lisa has been with RMACT for eleven years and serves as Patient Advocate and the Strategic Content Lead.
Lisa is the teacher and founder of Fertile Yoga, a program designed to support men and women on their quest for their families through gentle movement and meditation.
Lisa's true passion is supporting patients getting into treatment, being able to stay in treatment and staying whole and complete throughout the process. Lisa is also a Certified Grief Recovery Specialist, which is helpful in her work with fertility patients.
Her experience also includes working with RESOLVE: The National Infertility Association and The American Fertility Association (now Path2Parenthood), where she was Educational Coordinator, Conference Director and Assistant Executive Director.