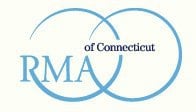 Top CT Fertility Counseling Gains New Support - Meet Melissa Kelleher
New RMACT Team Member for Fertility Counseling Welcomed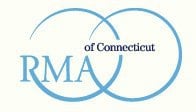 RMACT is really pleased to have added a new mental health professional to the team for fertility counseling. Think support and more. Below you will read the official welcome to Melissa Kelleher. I was lucky enough to be able to interview her and hope to have the questions and answers for you next week. Stay tuned, there's more to come, given the grand opening of new office in Trumbull in early October.
New RMACT team members, new RMACT offices. Yep, we are rocking and rolling!
Melissa Kelleher, LCSW, Joins the Fertility Team at Reproductive Medicine Associates of Connecticut
Licensed Clinical Social Worker Will Help Fertility Patients
Reproductive Medicine Associates of Connecticut (RMACT) has hired Melissa Kelleher, LCSW, to work with fertility patients. Kelleher is available to meet with couples and individuals to help them handle loss and disappointments, as well as giving them the tools to make decisions related to their fertility challenges. Kelleher will be onsite at RMACT's offices in Norwalk, Danbury and Trumbull.
"Bringing Melissa into the practice is essential to providing emotional support and caring for the whole patient," says Dr. Mark Leondires, medical director for RMACT. "As we continue to grow our practice in Fairfield County, it is important that we maintain the same level of quality care for our patients that we have had for over 10 years. We have found that fertility patients benefit greatly from having someone to talk to about their feelings, especially after a pregnancy loss and when they are faced with life-changing decisions."
Kelleher earned her Masters in Social Work from New York University and she graduated cum laude from State University of New York at Albany. She has been working as a Master Level Social Worker (MSW) since 1997, and earned her LCSW from New York State in 2006 (when it was first offered) and from Connecticut in 2013. During the past 16 years, Kelleher has worked with patients handling stress from a variety of situations, which she anticipates will give her useful perspective for fertility patients. In particular, her previous work with teens and parents of pediatric patients gives her relevant experience for many PCOS patients. Kelleher first worked with fertility patients at New England Fertility Institute as the Third Party LCSW and Coordinator, where she helped donors and recipients.
"Working with fertility patients is an opportunity to help people during one of the most stressful situations of their lives," says Kelleher, who has been working as a social worker for 16 years. "Infertility is complicated; it involves layers of emotions and simultaneously requires patients to respond by making decisions that will impact them for the rest of their lives. I'm honored to help these patients and to be a part of RMACT, which is unique for making the patients' emotional well being a priority and having professional support in every office."
RMACT supports patients through all aspects of their fertility treatments and cycles, including mental healthcare, nutrition counseling and mind-body services such as acupuncture. Kelleher, along with RMACT's clinical psychologist Dr. Lisa Tuttle, provide an environment where patients can process emotions, communicate feelings with partners, and find help exploring options during fertility treatment.
Kelleher's services are covered by many insurance companies; she is available for appointments or spontaneous meetings, schedule permitting. Anyone interested in making an appointment can call 800-865-5431.
Lisa Rosenthal's Google+
About Lisa Rosenthal
Lisa has over thirty years of experience in the fertility field. After her personal infertility journey, she felt dissatisfied with the lack of comprehensive services available to support her. She was determined to help others undergoing fertility treatment. Lisa has been with RMACT for eleven years and serves as Patient Advocate and the Strategic Content Lead.
Lisa is the teacher and founder of Fertile Yoga, a program designed to support men and women on their quest for their families through gentle movement and meditation.
Lisa's true passion is supporting patients getting into treatment, being able to stay in treatment and staying whole and complete throughout the process. Lisa is also a Certified Grief Recovery Specialist, which is helpful in her work with fertility patients.
Her experience also includes working with RESOLVE: The National Infertility Association and The American Fertility Association (now Path2Parenthood), where she was Educational Coordinator, Conference Director and Assistant Executive Director.