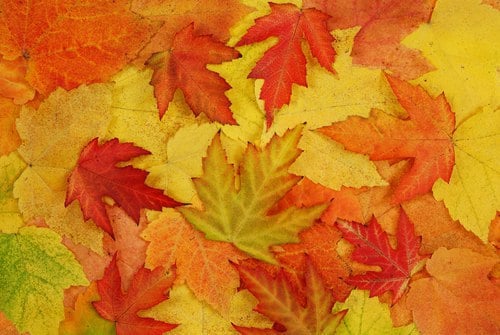 Musings: Infertility Support as the Summer Wanes, Autumn Approaches
Infertility Support Heading Into Fall: Seasonal Musings
Labor Day is past. Technically, it's still summer, I know.
But although our seasons don't change until September 22, we see signs of autumn. Leaves turning, cooler mornings, green fading to khaki.
And school starting. The world starts its movements towards hibernating from the cold.
What does fall signal to you? A brief description of the equinox is below. The amount of daylight and night are approximately the same as we go through these seasonal changes.
The Autumnal Equinox: Easing Back Into Fertility Treatment
The Autumnal Equinox: The word equinox comes from the Latin words for "equal night." The fall and spring equinoxes are the only days of the year in which the Sun crosses the celestial equator.
Some of us take the summer off from fertility treatment. Give ourselves the break, enjoy the warmth and the freedom that comes from no coats and being outside easily, playfully.
I used to dream that the fall would bring a pregnancy. I looked forward to it. For even as I was taking my summer break, infertility was there. Peering over my shoulder in the guise of pregnant bellies and newborns being snuggled. The fertile world did not stop while I took a break from fertility treatment.
If I could have had a summer dream, that would have been it.
That the world stopped, in just that way.
That I could have lived in a fertile free zone.
No baby showers.
No pregnancies.
No birth announcements.
No newborns.
Wouldn't that be cool?
Restaurants that were pregnancy free, where you could go to eat and relax and know that you would not have to see a belly?
I would have liked that.
I've always loved fall and struggled with the heat of the summer.
The lushness, the green, astounding fertility of the summer though, I got that. There were moments that I felt it mocked me, in its lushness and full, unbridled exuberant growth.
Where I live, it's green. Green everywhere. Almost claustrophobic green; growing up trees and across phone wires. Growing in every crack, from every speck of dirt.
Perhaps I felt comforted in the waning of the summer. It certainly felt like work time for me. Time to buckle down and get serious. There's something very unserious about summer.
Fall, on the other hand, invites musings, such as these.
And long walks. And apple cider. And crisp mornings. And yes, gorgeous, glorious colors on the trees. Birds migrating.
Time for bringing focus back to fertility treatment.
Lots of ways we can help. Look at the calendar of our CT fertility events and attend a meeting, a seminar, a peer support group.
If it's back to treatment, we are here for you.
Lisa Rosenthal's Google+
About Lisa Rosenthal
Lisa has over thirty years of experience in the fertility field. After her personal infertility journey, she felt dissatisfied with the lack of comprehensive services available to support her. She was determined to help others undergoing fertility treatment. Lisa has been with RMACT for eleven years and serves as Patient Advocate and the Strategic Content Lead.
Lisa is the teacher and founder of Fertile Yoga, a program designed to support men and women on their quest for their families through gentle movement and meditation.
Lisa's true passion is supporting patients getting into treatment, being able to stay in treatment and staying whole and complete throughout the process. Lisa is also a Certified Grief Recovery Specialist, which is helpful in her work with fertility patients.
Her experience also includes working with RESOLVE: The National Infertility Association and The American Fertility Association (now Path2Parenthood), where she was Educational Coordinator, Conference Director and Assistant Executive Director.