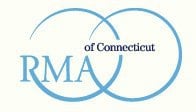 Fertility Support - RMACT Events for September - Plan Now
RMACT's Fertility Support Events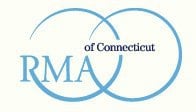 At Reproductive Medicine Associates of Connecticut (RMACT), we do a lot. We offer a lot. We support our own patients as well as non-patients. For most of our events, you do not need to be a patient. Most of our CT fertility support events are also free. We want to help. So we keep it free and we keep it open to the public.
Here is a sampling of upcoming events for the fall at RMACT. Come find support, education and information as you create your family.
Single Women Pursuing Parenthood
Please join us for a discussion group and social gathering for single women pursuing parenthood…or seriously thinking about it!
Tuesday September 10th, 6:00-7:30 p.m.
RMA of CT at 10 Glover Avenue, Norwalk, CT
This is a chance to meet other women to talk about the decisions, anxieties, excitement and opportunities that you will face along the way to becoming a mother.
Possible topics may include:
• Choosing a sperm donor
• Talking to friends, family, and co-workers
• Creating a strong support system
• What do I tell my child?
This group is free of charge and open to the public. It will be facilitated by Lisa Tuttle, PhD, clinical psychologist. If you have any questions, please call Lisa at (203) 852-9099. Light refreshments will be served.
RSVP to Cori at (203) 750-7492.
Click for more about single women pursuing parenthood.
Ladies Night In
General Peer Support Group with Lisa & Carrie:
Come and meet a terrific group of women that gather monthly to share their stories, feelings, questions and laughs. Experience the relief of talking with other women who understand what you are going through. Build friendships with women who will be by your side throughout your family-building journey.
RMACT Danbury: 67 Sandpit Road Suite 300, Wednesday – 6:00-7:30 PM September 11, 2013
RMACT Norwalk: 20 Glover Ave (Finance Offices), Thursday – 6:45-8:00 PM (After Fertile Yoga) September 19, 2013
This group is free of charge. It is facilitated by Lisa Rosenthal & Carrie Van Steen. Carrie and Lisa are both former fertility patients and offer the support and suggestions many of our patients are looking for and really need. If you have any questions, call Carrie at 731.2520 ext 289. Or email her at cvansteen@rmact.com.
Dinner is provided!
Fertile Yoga
Join us at two locations:
Norwalk: 5:45-7:00pm pm (RMACT 20 Glover Avenue, Finance Dept)
Brookfield: 6:00-7:15 pm (At Yogaspace)
Please check the website for any changes. Fertile Yoga is free. Classes will be on-going; come every week or once in a while, whichever suits you.
Come alone or bring your spouse, partner, friend or family member. Yoga, meditation and deep relaxation can help men and women experiencing the challenges of infertility. Fertile Yoga helps couples relax and relaxation can help one make more satisfying decisions, communicate more clearly with their doctor, and sustain treatment with a more positive perspective.
What you need:
Comfortable, loose fitting clothing
a yoga mat
bottle of water
two pillows (optional)
Please avoid eating one hour before class.
Fertile Yoga was created and is taught by Lisa Rosenthal RYT -200 (Registered Yoga Teacher). Lisa is a former fertility patient, who has been working for over 2o years as a national patient advocate for couples going through infertility. Lisa is uniquely qualified to understand the specific stresses and challenges that couples trying to conceive encounter. Fertile Yoga is designed with different diagnoses and treatment plans in mind. It is a gentle, restorative class that includes meditation.
Click for more about Fertile Yoga.
Prenatal Yoga is now at RMACT
RMA CT Norwalk: Thursdays 7:15-8:15 pm (Please check online calendar for specific dates)
20 Glover Ave Finance Office -- $40 for four classes (do not need to be consecutive sessions)
This pre-natal yoga class was created especially for women who have been through fertility treatment. Class is designed around the special physical and emotional needs former fertility patients may have. Any woman, at any stage of pregnancy, is welcome to attend class (with doctor's approval). We will explore how the body changes through the different stages of pregnancy and learn how to continue to feel healthy and strong until labor and birth. Class will be a combination of relaxation, movement and meditation.
Come join us on the next step of your fertility journey. Please check website for any changes: www.rmact.com Classes will be led by Lisa Rosenthal RYT (Registered Yoga Teacher). Lisa is a former fertility patient, who also worked for over 17 years as a national patient advocate for couples going through infertility. Lisa trained with Lotus Garden for her 200-hour Registered Yoga Teacher, through Yoga Alliance.
Click for more about PreNatal Yoga at RMACT.
A Pre-Conception Wellness Seminar Tools for Fertility Success
Have you ever wondered if you or your partner were eating, sleeping, managing stress, or exercising differently would it improve fertility success? How about the affects of alcohol consumption, smoking, pesticides, plastics, and body composition on sperm and egg quality?
Please join RMA of CT for an interactive discussion on the benefits of preconception with a fertile lifestyle. We will share how to create a fertile lifestyle and The Fertility DietTM tips that will improve conception success and also help to support a healthy pregnancy and a healthy baby. Partners are Welcome.
This one session class is conducted by RMA Nutritionist Carolyn Gundell, MS and RMA Nurse Eloise Downs, RN.
Class Offered Monthly on Saturday: September 21st 11:30am-1:00pm
Free Admission and Open to the Public.
Location: RMA Norwalk at 10 Glover Avenue, Norwalk CT RSVP required. Space is limited. Please call Eloise to reserve a seat at 203-750-7427. Please visit our website or call to confirm date, time and/or location as they are subject to change.
Click for more about our Preconception Wellness Seminar for Fertility Success.
Southern Connecticut Women's Expo
Please join RMA CT at this unique forum for women to be empowered with education, networking, knowledge and improved health opportunities. This event attracts thousands of women that want to shop for the latest products and services in fashion, beauty, health, nutrition, fitness, financial planning, careers, home, education and much more!
SHOW DATES & HOURS: Saturday, September 21, 11 am-5 pm and Sunday, September 22, 2013, 11 am–5 pm.
LOCATION: The Webster Bank Arena, 600 Main Street Bridgeport, CT 06604
TICKET PRICE: Admission price is $10.00, kids 12 and under are free. $5 parking.
RMACT has free tickets. If you are interested, please pick them up in any of our four offices.
Click for more about the Southern CT Women's Expo.
Lisa Rosenthal's Google+
About Lisa Rosenthal
Lisa has over thirty years of experience in the fertility field. After her personal infertility journey, she felt dissatisfied with the lack of comprehensive services available to support her. She was determined to help others undergoing fertility treatment. Lisa has been with RMACT for eleven years and serves as Patient Advocate and the Strategic Content Lead.
Lisa is the teacher and founder of Fertile Yoga, a program designed to support men and women on their quest for their families through gentle movement and meditation.
Lisa's true passion is supporting patients getting into treatment, being able to stay in treatment and staying whole and complete throughout the process. Lisa is also a Certified Grief Recovery Specialist, which is helpful in her work with fertility patients.
Her experience also includes working with RESOLVE: The National Infertility Association and The American Fertility Association (now Path2Parenthood), where she was Educational Coordinator, Conference Director and Assistant Executive Director.