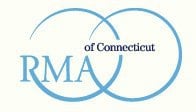 Top CT Fertility Center Events This Week
CT Fertility Center Event Updates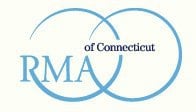 There is a lot happening at RMACT (Reproductive Medicine Associates of Connecticut) this week. Yes, even in a short week.
See about joining us for one or more of our events. We'd love to have you.
A Pre-Conception Wellness Seminar Tools for Fertility Success
Have you ever wondered if you or your partner were eating, sleeping, managing stress, or exercising differently would it improve fertility success? How about the affects of alcohol consumption, smoking, pesticides, plastics, and body composition on sperm and egg quality?
Please join RMA of CT for an interactive discussion on the benefits of preconception with a fertile lifestyle. We will share how to create a fertile lifestyle and The Fertility DietTM tips that will improve conception success and also help to support a healthy pregnancy and a healthy baby. Partners are Welcome.
This one session class is conducted by RMA Nutritionist Carolyn Gundell, MS and RMA Nurse Eloise Downs, RN.
Class Options: SATURDAYS
May 4th or June 1st 11:30am-1:00pm
Free Admission and Open to the Public
Location: RMA Norwalk at 10 Glover Avenue, Norwalk CT RSVP required. Space is limited. Please call Justine to reserve a seat at 203-750-7484. Please visit our website or call to confirm date, time and/or location as they are subject to change.
Pre-natal Yoga Every Thursday
This class was created especially for women who have been through fertility treatment. Class is designed around the special physical and emotional needs former fertility patients may have. Any woman, at any stage of pregnancy, is welcome to attend class (with doctor's approval).


We will explore how the body changes through the different stages of pregnancy and learn how to continue to feel healthy and strong until labor and birth. Class will be a combination of relaxation, movement and meditation.


Come join us on the next step of your fertility journey.

Thursdays at 20 Glover Avenue (right next door to our main office in Norwalk)

7:15 PM- 8:15 PM

$40 for four classes (do not need to be consecutive sessions)

Please check website for any changes: www.rmact.com


Fertile Yoga Classes Ongoing
Classes will be on-going; come every week or once in a while, whichever suits you. Come alone or bring your spouse, partner, friend or family member. Yoga, meditation and deep relaxation can help men and women experiencing the challenges of infertility. Fertile Yoga helps couples relax and relaxation can help one make more satisfying decisions, communicate more clearly with their doctor, and sustain treatment with a more positive perspective.


What you need:
* comfortable, loose fitting clothing
* a yoga mat
* bottle of water
* two pillows (optional)
* avoid eating one hour before class.


In Norwalk, (classes from 5:45-7:00) we have a peer support group for the first 15-25 minutes where there will be a chance to share experiences, lend support and find comfort from those experiencing similar feelings. You are always welcome to join us at 6:15 if you would prefer only Fertile Yoga. In Brookfield, (Yogaspace- classes from 6-7:15), we wrap up talking by about 6:20.


Fertile Yoga was created and is taught by Lisa Rosenthal RYT -200 (Registered Yoga Teacher). Lisa is a former fertility patient, who has been working for over 2o years as a national patient advocate for couples going through infertility. Lisa is uniquely qualified to understand the specific stresses and challenges that couples trying to conceive encounter. Fertile Yoga is designed with different diagnoses and treatment plans in mind. It is a gentle, restorative class that includes meditation.
About Lisa Rosenthal
Lisa has over thirty years of experience in the fertility field. After her personal infertility journey, she felt dissatisfied with the lack of comprehensive services available to support her. She was determined to help others undergoing fertility treatment. Lisa has been with RMACT for eleven years and serves as Patient Advocate and the Strategic Content Lead.
Lisa is the teacher and founder of Fertile Yoga, a program designed to support men and women on their quest for their families through gentle movement and meditation.
Lisa's true passion is supporting patients getting into treatment, being able to stay in treatment and staying whole and complete throughout the process. Lisa is also a Certified Grief Recovery Specialist, which is helpful in her work with fertility patients.
Her experience also includes working with RESOLVE: The National Infertility Association and The American Fertility Association (now Path2Parenthood), where she was Educational Coordinator, Conference Director and Assistant Executive Director.