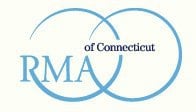 Top CT Fertility Center Offers Spanish Website
Spanish Website Launched by CT Fertility Center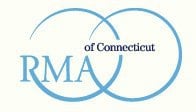 A week of news, news and more news. It's fast and furious at RMACT. You'd think we had a group of people whose jobs were primarily thinking up ways that we could create a better, more comprehensive, compassionate way to support men and women through the trials and tribulations of infertility and fertility treatment.
Actually, we do.
Our latest offering?
We know, absolutely and completely, that it is not only english-speaking men and women who struggle with conception. And so, voila! Here's our website, in Spanish.
Voila, aquí lo tienes, with a lot of work and a decent amount of money and time and effort.
Please help us make it even more worth while. Share it. Spread it around.
Let's make sure that good educational material, reliable information and compassionate support is available to all out there who need it.
For our Spanish-speaking friends, it's a done deal.
Read below for details.
Website About Infertility in Spanish
Norwalk, CT (PRWEB) April 30, 2013, Reproductive Medicine Associates of Connecticut (RMACT) now has an educational website with information about infertility for Spanish-speaking patients at http://www.rmact.com.
Reproductive Medicine Associates of Connecticut (RMACT), Fairfield County's leading fertility practice and egg donation center, is launching a new website for Spanish-speaking infertility patients. Fairfield County's Hispanic population, which is about 161,106 people or 17.4% of the County's total population (925,899), would benefit from a Spanish language fertility center website.
The new website, which can be found by clicking on the Spanish flag at http://www.rmact.com, contains over 100 pages of information about infertility, treatments and even a glossary of infertility terms. Like RMACT's main website, this website has a section that outlines what new patients can expect during their first visits, including a consultation with a reproductive endocrinologist and diagnostic testing. It also describes a range of treatment options, ranging from non-invasive paths such as nutrition counseling to sophisticated procedures such as in vitro fertilization (IVF) and Comprehensive Chromosome Screening (CCS), or as they known in Spanish, Fecundación in vitro and Cribado pancromosómico.
"For many of our patients, online research is their first step to learning about infertility and to making a plan for starting a family," says Dr. Mark Leondires, Medical Director of RMACT. "We hope that this website can help Spanish-speaking patients understand their options and help them feel less isolated. It is important for patients to have a firm understanding of their diagnosis and to feel confident in their treatment plan."
RMACT believes all patients benefit from learning about infertility, treatment options and how their overall health affects their chances of successfully getting pregnant. In addition to written and online materials, RMACT offers seminars, peer support groups, Fertile Yoga classes and teach classes for patients whose treatment includes injections. In 2012, RMACT hosted 32 seminars for patients and the general public with topics that included nutrition, reproductive health, stress management, preconception health and infertility factors for men and women.
About Lisa Rosenthal
Lisa has over thirty years of experience in the fertility field. After her personal infertility journey, she felt dissatisfied with the lack of comprehensive services available to support her. She was determined to help others undergoing fertility treatment. Lisa has been with RMACT for eleven years and serves as Patient Advocate and the Strategic Content Lead.
Lisa is the teacher and founder of Fertile Yoga, a program designed to support men and women on their quest for their families through gentle movement and meditation.
Lisa's true passion is supporting patients getting into treatment, being able to stay in treatment and staying whole and complete throughout the process. Lisa is also a Certified Grief Recovery Specialist, which is helpful in her work with fertility patients.
Her experience also includes working with RESOLVE: The National Infertility Association and The American Fertility Association (now Path2Parenthood), where she was Educational Coordinator, Conference Director and Assistant Executive Director.