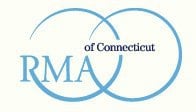 Technical Difficulties on Infertility Calendar - Events Update
LGBT Family Building | Health | Events | Yoga
Infertility Calendar Update: Upcoming CT and NY Events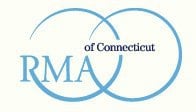 We apologize for any inconvenience or misunderstandings that have occurred because of our technical difficulties on our RMACT (Reproductive Medicine Associates of Connecticut) infertility events calendar.
Programs and dates were deleted inadvertently. They have been readded.
Just to make sure that we are clear, however, since there was a problem, here's what's happeneing at RMACT for the next week or so:
Fertile Yoga and Pre-natal Yoga
There is Fertile Yoga and Pre-natal Yoga, this week, April 18 & 19. There is no Fertile Yoga or Pre-natal Yoga next week, April 22, 25, & 26. We will resume the following week for Fertile Yoga and Pre-natal Yoga, April 2, May 2 & 3.
Center Families Presents: LGBT Family Building Expo
Please join Dr. Leondires and the Gay Parents To Be team at the LGBT Family Building Expo hosted by Center Families in New York City. This is an excellent opportunity to learn about all aspects of family building for gay and lesbian individuals/couples interested in having a baby.
The event will feature:
- Panel discussions on all aspects of family building, including medical, legal, psychological and financial
- Personal stories from parents
- "The Doctor Is In" – free medical consultation (by appointment only)
- Lunchtime sessions and "Cocktails With Content" with celebrity guests
Saturday, April 27, 2013 ~ 11am – 8pm
208 W. 13th Street, New York, NY
Cost: $35.00 for general public; FREE for Center members
Registration required here.
Center Families is for LGBT parents and their children, for those considering parenthood and for all LGBT people in the context of families – of origin or affinity. Services include support groups for prospective LGBT parents, couples/relationship counseling and family resource coaching, information and referrals, play days, legal clinicsand more. Contact Center Families at 212.620.7310 or center families@gaycenter.org.
THE 4TH ANNUAL FAIRFIELD COUNTY WOMEN'S EXPO!
This is also a unique forum for women to be empowered with education, networking, knowledge and improved health opportunities.
SHOW DATES & HOURS:
Saturday, April 27, 2013, 11 - 5 and Sunday, April 28, 2013, 11 - 5
LOCATION:
Stamford Plaza Hotel: 2701 Summer Street, Stamford, CT | DIRECTIONS
TICKET PRICE:
Admission price is $10.00, kids 12 and under are free. FREE indoor parking.
As a sponsor of the Expo, RMACT has free tickets available. If you are interested, please pick one up in any of RMACT's four offices. There are a limited number available!
Lisa Rosenthal's Google+
About Lisa Rosenthal
Lisa has over thirty years of experience in the fertility field. After her personal infertility journey, she felt dissatisfied with the lack of comprehensive services available to support her. She was determined to help others undergoing fertility treatment. Lisa has been with RMACT for eleven years and serves as Patient Advocate and the Strategic Content Lead.
Lisa is the teacher and founder of Fertile Yoga, a program designed to support men and women on their quest for their families through gentle movement and meditation.
Lisa's true passion is supporting patients getting into treatment, being able to stay in treatment and staying whole and complete throughout the process. Lisa is also a Certified Grief Recovery Specialist, which is helpful in her work with fertility patients.
Her experience also includes working with RESOLVE: The National Infertility Association and The American Fertility Association (now Path2Parenthood), where she was Educational Coordinator, Conference Director and Assistant Executive Director.