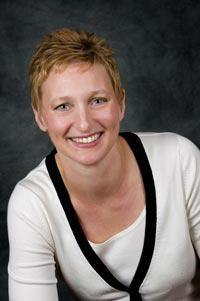 Embryo Identification, Step by Step with Lab Director of Top Fertility Program
Top Fertility Program Lab Director Answers Questions on Embryo Identification
We know that there are questions that you want to ask when you work with a fertility program. And we know that you are comfortable enough to ask a lot of them. Maybe even most of them. There are a few, though, that you either don't think to ask or just aren't sure how to bring up. None of us want to be that patient. The nutty one. The paranoid one. Rest assured, all of us want to know certain things.
We all want to know how we are getting the embryos that were so painstakingly created. We all want to know that we are getting our own embryos. How do we know for sure? Dawn Kelk, PhD, Laboratory Director of Reproductive Medicine Associates answers those questions, today, on PathtoFertility.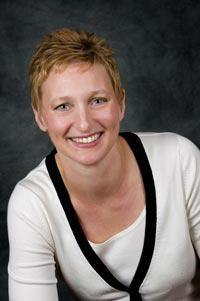 The Embryo Question: What We All Want to Know
Here's the question you don't want to ask: How can I be sure/do I know that these embryos are mine?
This question is asked of me not infrequently and don't worry, I don't take offense to it. I can assure you at RMACT we have multiple, double, triple and even quadruple checks at every stage in our laboratory process. We pride ourselves on going well beyond the standard of care when handling eggs, sperm and embryos.
In fact frequently, the lab staff pay closer attention to patient details than the patients themselves. We ask that you verify and initial a sticker with details of you and your partner's names, last 4 digits of social security number and date of birth. Women are asked to initial a label right before their egg retrieval and men are asked to initial an identical label at the time they produce a fresh semen sample. Occasionally there may be typos or clerical data entry errors in our computer system when you first register with our program. This may be due to errors communicated from your referring physician or inconsistencies in information on your care card and drivers license. It is however, very important for the lab to verify and correct your data before we receive your eggs and sperm.
We have double checks at every step of the way...
1) The woman verifies and initials a label with both her name and partner's name, last 4 digits of SSN and date of birth at time of egg retrieval.
2) The partner verifies and initials an identical label when producing a fresh semen sample.
3) When the sperm is washed, a second embryologist verifies the sample.
4) When the eggs are inseminated, a second embryologist witnesses, verifies and signs off on the eggs and sperm.
5) When embryos are frozen, a second embryologist witnesses the culture dish and cryovials, verifies and signs off on the paperwork.
6) When embryos are thawed, a second embryologist verifies the cryo vials or straws. The vials are kept until the embryo transfer so that the physician and patient may also verify.
7) At the embryo transfer, the patient is asked by the embryologist to identify themselves. The couple can then see the culture dish through a live video link to the microscope in the embryology lab. They verify the label on the culture dish and they can see the embryos being loaded in to the embryo transfer catheter.
Occasionally we do catch a clerical error at the time of the embryo transfer when we ask the patient to state their name, last 4 digits of social security number and date of birth. That means that one or both partners did not properly verify their information at the beginning of the cycle. When we ask you to verify your information, please check it carefully as it ensures that no mistake is made. Rest assured though, even if there is a clerical mistake, it can be caught and you will not receive the incorrect embryos. That is why we have so many checks in the system, not to be repetitive, but to be completely thorough.
We need a patient who is using donor sperm to know her donor sperm number. We understand that this is all a lot to remember, but again it ensures complete safety. Believe me, when you can't or don't verify completely, the laboratory staff does stress out about it and lose sleep.
If you have questions, we are available to answer them. Standard protocol demands that the lab identify the patient before egg retrieval and embryo transfer. At RMACT, we choose to go beyond through a live video link to the lab; you will identify your name and information on the embryo culture dish and we will give you a close-up look at your actual embryo(s) for transfer. You will see your embryo(s) being loaded into the catheter for your transfer and we will provide you with a photograph of the embryo(s) that we transfer.
What else would you like to know about the lab? Are there concerns that you have that have not been addressed here? Feel free to ask and we will do our best to explain and clarify.
Dawn Kelk, PhD
Laboratory Director
Reproductive Medicine Associates of Connecticut
Reproductive Medicine Associates of CT have the following credentials:
Licensed as a Surgery Center by the State of Connecticut
CLIA (Clinical Laboratory Improvements Amendments) accredited
CAP (College of American Pathologists) accredited
AAAHC (Accreditation Association of Ambulatory Healthcare) accredited
AIUM (American Institute for Ultrasound in Medicine)
We are members of SART (Society for Assisted Reproductive Technology), and also submit data to SART and the CDC (Centers for Disease Control)
About Lisa Rosenthal
Lisa has over thirty years of experience in the fertility field. After her personal infertility journey, she felt dissatisfied with the lack of comprehensive services available to support her. She was determined to help others undergoing fertility treatment. Lisa has been with RMACT for eleven years and serves as Patient Advocate and the Strategic Content Lead.
Lisa is the teacher and founder of Fertile Yoga, a program designed to support men and women on their quest for their families through gentle movement and meditation.
Lisa's true passion is supporting patients getting into treatment, being able to stay in treatment and staying whole and complete throughout the process. Lisa is also a Certified Grief Recovery Specialist, which is helpful in her work with fertility patients.
Her experience also includes working with RESOLVE: The National Infertility Association and The American Fertility Association (now Path2Parenthood), where she was Educational Coordinator, Conference Director and Assistant Executive Director.