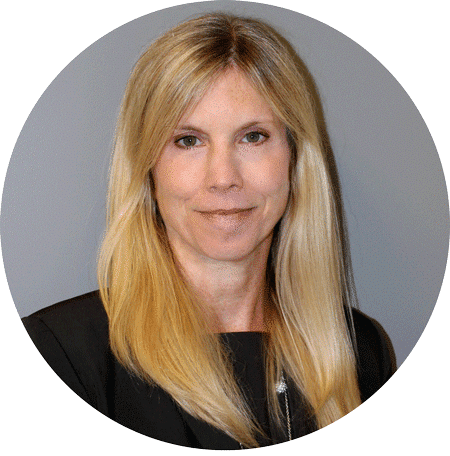 Ask The Expert – What's Your Fertility Question?
As promised, we now have a new column, "Ask The Expert", written by Lisa Schuman, LCSW (Reproductive Medicine Associates of Connecticut's Director of Mental Health Services).
Ms. Schuman will be answering your questions here on PathtoFertility every other Thursday. If you have a question that you would like answered, please send to us at this secure email : AskTheExpert@rmact.com
Today, Ms. Schuman answers Kaitlyn M's question about the differences in her and her husband's responses to infertility and fertility cycles that were unsuccessful.
It's more than possible that you will see something familiar in the question. And Ms. Schuman's answer may bring some welcome relief from the worry and stress that is a by-product of infertility.
Ask The Expert – a place you can count on getting answers from someone who knows. And who cares. ~Lisa Rosenthal

Fertility Question
Dear Lisa,
I cry a lot about my infertility journey. We have tried to conceive naturally and have had two cycles in the clinic. We have not been successful. My husband is so optimistic and thinks that if I could be more positive maybe we would have a better chance. I'm doing everything I can and he just doesn't understand.
Kaitlyn M.
The Expert's Response
Dear Kaitlyn,
Of course you are doing all you can and being sad is totally understandable. But your husband's perspective is understandable too. Men and women often don't feel the same way about treatment. It's common for men to deal with problems as they are faced with them and its common for woman to plan for what may be around the corner. To further complicate matters, women often grow up feeling like their ability to have children is part of who they are. So when they have difficulty conceiving they often feel like they have failed, like their bodies failed or that there is something wrong with them. A woman's self-esteem is often affected by this process in a way that men often can't imagine.
So you are both reacting normally to a difficult situation. You both need to appreciate that you are in different places and that is ok. Your different perspectives are not an indicator that you don't love each other or don't want a child or are not as" in sync" as you had once believed. Later in life we experience more of life's difficulties and witness the unfairness of life. But when we are building our families we don't expect to have a life crisis. Infertility is a life crisis and it may be the first time the two of you have had a different perspective on something so important.
So be kind to each other, listen to each other's perspectives and respect that you are in different places and that is ok. It can feel helpful to talk about treatment but it can also consume a relationship. So keep it to a minimum. Often twenty minutes a day is a good amount of time. If there are nagging, but not urgent thoughts at other times of the day, write them down and save them for the twenty minute conversation. Then spend the rest of your time living your lives the best you can. Try to plan some pleasurable activities together and keep at least a minimal connection with friends and family. They will be there long after the difficulties of treatment are gone. The effort it takes to have a child may seem exhausting but your relationships need attention too.
Warm regards,
Lisa S.
About Lisa Schuman, LCSW
Lisa Schuman, LCSW, is RMACT's Director of Mental Health Services. With almost twenty years of experience in the field of reproductive medicine, Lisa provides patients with support, guidance and education. Lisa has extensive academic experience, having received several awards for research projects at the American Society for Reproductive Medicine's (ASRM) and the Pacific Coast Reproductive Society's annual meetings. Lisa completed college at Northeastern University and received her MSW at Yeshiva University. Her desire was, and continues to be, to continue to grow and learn with the aim of having added skills to help her patients. Lisa meets with patients at RMACT's Norwalk and Stamford offices.