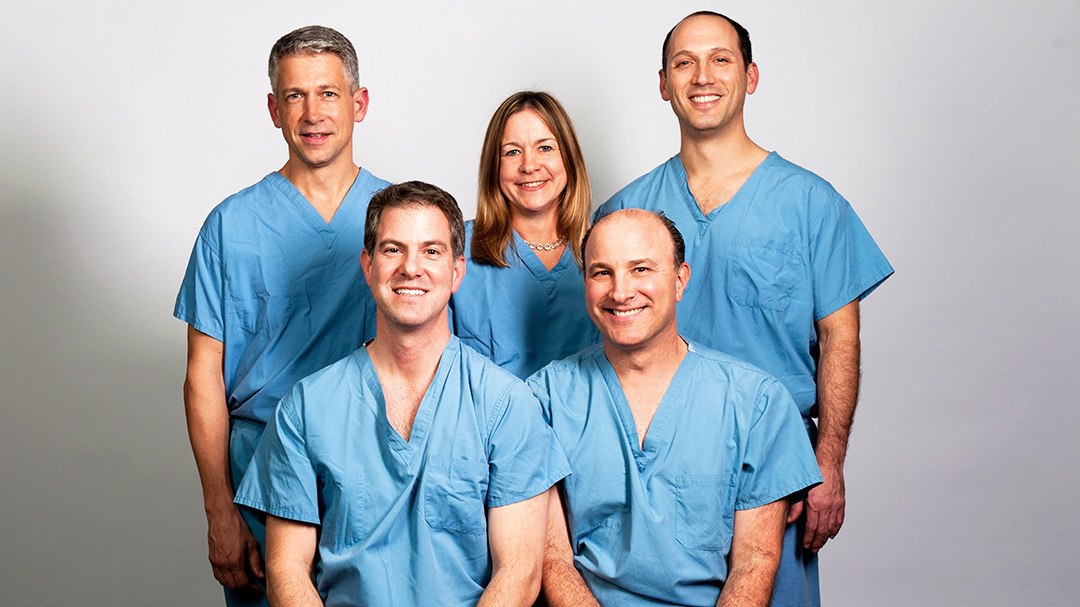 All of Our Fertility Specialists Win Top Doctor Award, Again
Top Fertility Doctors | Top Doctor | RMACT Team | RMACT Doctors
One in eight couples will experience infertility and need help. How do you pick a fertility program when you're trying to conceive and you realize that you are one of those eight couples that do need help? How do you know which fertility program offers you the best chance to build your family?
Those are the questions that you need to ask. How can you get answers that you can trust?
Each year Castle Connolly publishes a list of doctors, giving each of them an award, "Top Doctor". The doctors on this list are carefully chosen by their peers, other doctors, for their medical excellence. For the second year in a row, all five of Reproductive Medicine Associates of Connecticut (RMACT) board certified Reproductive Endocrinologists (fertility specialists) have been chosen by their peers to win this award.
The Top Doctors List is one really good way to help you choose a fertility program that has integrity, clinical excellence, compassion and passion. All the things that you want in a fertility program. And pregnancy rates that are well above the national average too.
Schedule an appointment with one of RMACT's top fertility specialists to discover your family building options!
It's 2017. If you have been trying to conceive for one year under the age of 35 and six months over the age of 35, it's time to find out why you're not getting pregnant and to do something about it. Time to call the award-winning practice of RMACT and make a consultation.
Let us do what we do best for you. Help you build your family.
Read our official press release below. And congratulations and thank you to Drs Mark Leondires, Spencer Richlin, Joshua M. Hurwitz, Cynthia Murdock and Shaun Williams. Building families one baby at a time.
RMACT Fertility Specialists Win Top Doctor Award, Again
RMACT's Entire Team of Fertility Specialists Are Castle Connolly "2017 Top Doctors"
"Top Doctors" Are Chosen By Peers in the Medical Field; RMACT Physicians Are Recognized for Their Excellence in Infertility Treatment, Pregnancy Success Rates and Patient Care
For the second consecutive year, all five board certified Reproductive Endocrinologists at Reproductive Medicine Associates of Connecticut (RMACT) have earned "Top Doctor" awards. Dr. Mark Leondires, Dr. Spencer Richlin, Dr. Joshua M. Hurwitz, Dr. Cynthia Murdock and Dr. Shaun Williams have each been chosen by their peers for the 2017 list based on their exceptional patient care and stand-out results. The complete list of Top Doctors in Fairfield County is published by Moffly Media in the January/February issues of Fairfield Living, Greenwich, New Canaan-Darien, Westport and Stamford magazines.
Moffly Media's list is compiled by the renowned healthcare research firm Castle Connolly Medical Ltd., which conducts a rigorous, peer-reviewed assessment of local doctors. Each of RMACT's doctors have been chosen as a Top Doctor individually several times previously, and this is the second consecutive year the entire RMACT team of physicians has been honored.
"Knowing that all five doctors are Top Doctors gives our patients additional confidence that our entire team is working together to help our patients become parents and provide the best possible care," says Dr. Leondires, Medical Director at RMACT. "This award is the latest example of how we are the leading fertility practice in Connecticut."
Unlike most fertility practices, RMACT approaches fertility care by treating the whole patient. Before embarking on medically advanced assisted reproductive technologies (ART) such as genetic screening and in vitro fertilization (IVF), the RMACT team encourages patients to improve their overall health. Factors such as body mass index (BMI), blood sugar levels and stress or anxiety can affect hormone production and reproductive health. RMACT offers a robust nutrition program, support groups, acupuncture, Fertile Yoga, emotional support, complimentary classes and counseling – for individuals and couples – through its Integrated Fertility and Wellness Program.
About Lisa Rosenthal
Lisa has over thirty years of experience in the fertility field. After her personal infertility journey, she felt dissatisfied with the lack of comprehensive services available to support her. She was determined to help others undergoing fertility treatment. Lisa has been with RMACT for eleven years and serves as Patient Advocate and the Strategic Content Lead.
Lisa is the teacher and founder of Fertile Yoga, a program designed to support men and women on their quest for their families through gentle movement and meditation.
Lisa's true passion is supporting patients getting into treatment, being able to stay in treatment and staying whole and complete throughout the process. Lisa is also a Certified Grief Recovery Specialist, which is helpful in her work with fertility patients.
Her experience also includes working with RESOLVE: The National Infertility Association and The American Fertility Association (now Path2Parenthood), where she was Educational Coordinator, Conference Director and Assistant Executive Director.