Dr. Spencer Richlin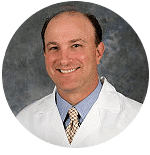 Dr. Spencer Richlin is Surgical Director and a Partner in reproductive endocrinology at Reproductive Medicine Associates of Connecticut (RMACT). In addition, he is Division Chief of Reproductive Endocrinology at Norwalk Hospital. Dr. Richlin is board-certified in both Reproductive Endocrinology and Obstetrics / Gynecology.
Board-Certified Reproductive Endocrinologist: Infertility Specialist –
Connecticut & New York
Dr. Richlin has been with RMACT since 2004. Before this, he served on the faculty of Loma Linda University School of Medicine, in California, as a Clinical Assistant Professor of Gynecology and Obstetrics. He is a member of both the American College of Obstetrics and Gynecology and of the American Society for Reproductive Medicine.
Prior to joining RMACT, he most recently served as the Director of Assisted Reproductive Technologies at the Combined Federal Program for Reproductive Endocrinology. While under his direction, the ART Program was one of the most successful in the Washington DC area and in the top tenth percentile nationally. During this time he was an Assistant Professor at the Uniformed Services University of Health Sciences and clinical faculty for the Combined Fellowship in Reproductive Endocrinology. His professional society memberships include the Society of Reproductive Endocrinologists, the American College of Obstetrics and Gynecology, and the American Society for Reproductive Medicine.
Dr. Richlin has published numerous abstracts, articles and book chapters, and is the lead author of the IVF section in Danforth's Obstetrics and Gynecology, 9th Edition. He coauthored with Dr Leondires the "Infertility" chapter in the text "Avoiding Common Errors in Obstetrics and Gynecology. This text was released in 2011.
Dr Richlin received his undergraduate degree in psychology from The University of California at Berkeley, and his medical degree from the University of Southern California's Keck School of Medicine. He completed two internships, in Emergency Medicine and Obstetrics. Dr. Richlin served his residency at The Stamford Hospital in Stamford Connecticut from 1995-1999, where he was named Berlex Best Teaching Resident. He then completed his subspecialty fellowship in reproductive endocrinology and fertility at Emory University's School of Medicine in Georgia.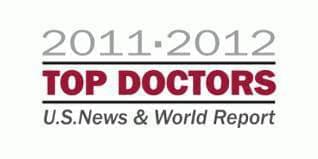 Dr. Richlin is a 2011 US News Top Doctor and a Castle Connolly 2011 New York Metro Top Doctor. In addition, he was voted by his peer's as one of the 2013 Castle Connolly Top Doctors in Reproductive Endocrinology and Infertility in Fairfield County.
Dr. Richlin is a writing member of The American College of Obstetrics and Gynecology PROLOG Seventh Edition for Reproductive Endocrinology And Infertility. The group has been meeting in Washington D.C. over the last year. Release will be in 2014. PROLOG is a personal study resource for the practicing obstetrician-gynecologist. It is used as a study tool , reference guide and a way of obtaining up-to-date information in the specialty of reproductive medicine.
Contact us to book an appointment with reproductive endocrinologist and infertility specialist Dr. Spencer Richlin in Connecticut, or New York.